Horseshoe
A limited edition of ten handmade horseshoes – each unique and produced on the occasion of Bristol-based artist Harriet Bowman's solo exhibition at Spike Island, All Round-er (sad sale). Bowman works with sculpture and writing. For her solo exhibition, Bowman presented a new body of ceramic, leather, metal and sound works based on an ongoing narrative. A local tannery, Thomas Ware & Sons, was the site of Bowman's primary research for this exhibition, influencing her use of leatherwork and also a sound work inspired by the workers' bell.
Harriet Bowman's talismans are handmade ceramic horseshoes which offer luck to all. These objects hold something more than their physical form; when kept or passed on, a horseshoe is said to bring good fortune.
Each of the editions is unique, therefore if you wish to select your preferred edition prior to ordering, please let us know by email admin@spikeisland.org.uk or phone +44 (0)117 929 2266.
As Featured in The World of Interiors (January 2021)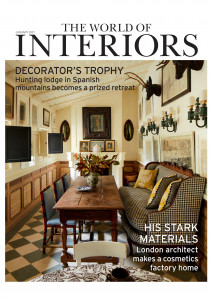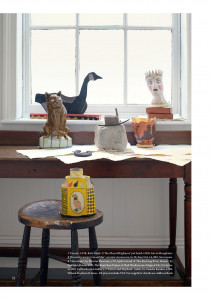 Is now the moment to de-clutter your mantelpiece? These artists' works, whether one-offs or limited editions, have the fine sculptural quality to stand in splendid isolation. From a rainbow rolling pin to a Venus de Milo vase, here are pieces to reign in your parade, says Max Egger. Photography: Anders Gramer. Buy The World of Interiors January 2021 issue
Back to all products